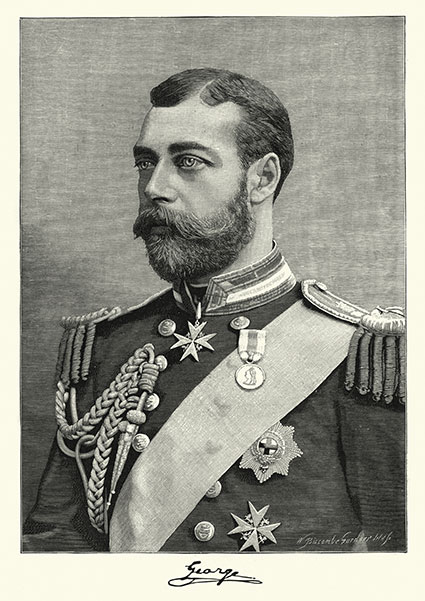 Who is George?
He is "Grandpa England" as Queen Elizabeth II liked to call him when she was just a little girl and in return, her grandpa, King George V, liked to call her "Lilibet".
What does King George V have to do with a building on Main Street, Newmarket?
The dining hall that this restaurant now resides in was constructed as part of a major renovation done in 1910 to the hotel known as The Forsyth House by The Newmarket Hotel Company. A company that was formed because of a promise made to the citizens of Newmarket to persuade them to vote yes to the local option. Newmarket did indeed vote the local option in and consequently, the hotels were no longer allowed to sell whiskey.  The newly formed Newmarket Hotel Company bought The Forsyth House and promptly began an extensive renovation. The old bar room constructed of wood that existed here on this land attached to the main house was torn down and a new brick dining hall was erected in its place.
On December 23rd, 1910 the Newmarket Era reported on the first shareholders meeting of the Newmarket Hotel Company held in this very room.
"As the quality of the hotel has been raised in such a high standard of excellence, the stock-holders decided to change the name of the house to the King George Hotel and accordingly a large new sign with the King's picture in oil will be suspended at the front of the hotel."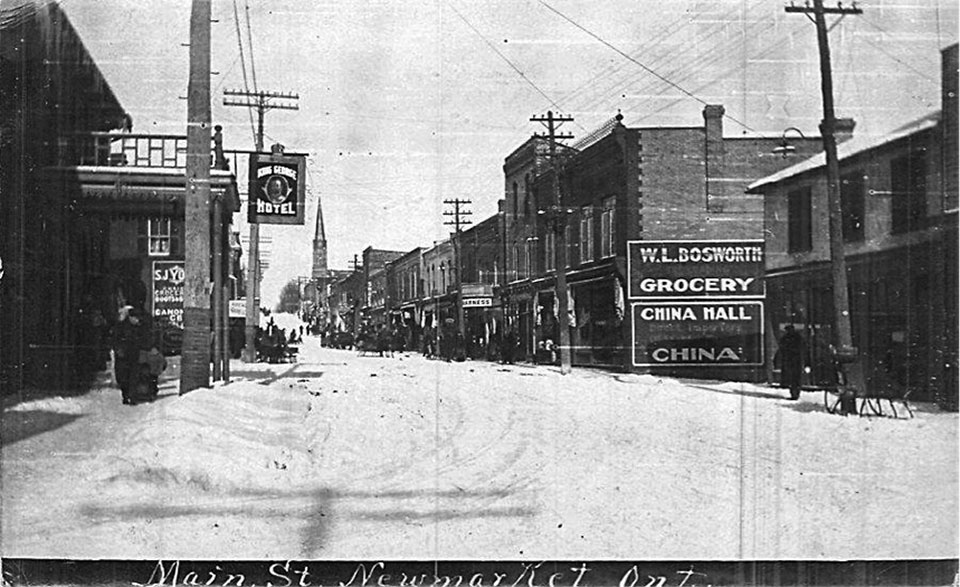 Imagination leads one to think that King George V was at the forefront of the news in those days as he came to the throne that year on the death of his father Edward VII. His image of royalty and properness was sure to be an image the stock-holders wished to have associated with their new enterprise.
Although the property had a number of different names in the years prior to 1910, it has not changed since then. The property is still called The King George today.