The George property on Newmarket's Historic Main Street has a rich history full of mystery, tragedy, triumph, and charm. Now it is time for a new chapter in the building's story.
We are delighted to have restored the historic dining room and gathering space back to it's original purpose, respecting it's heritage and service in the past, yet outfitting it for today's community – enabling new memories to be made.
With beer brewed in-house, and fresh, local food served daily, join us for a couple of pints, some delicious food, to watch the big game, or to share a few laughs.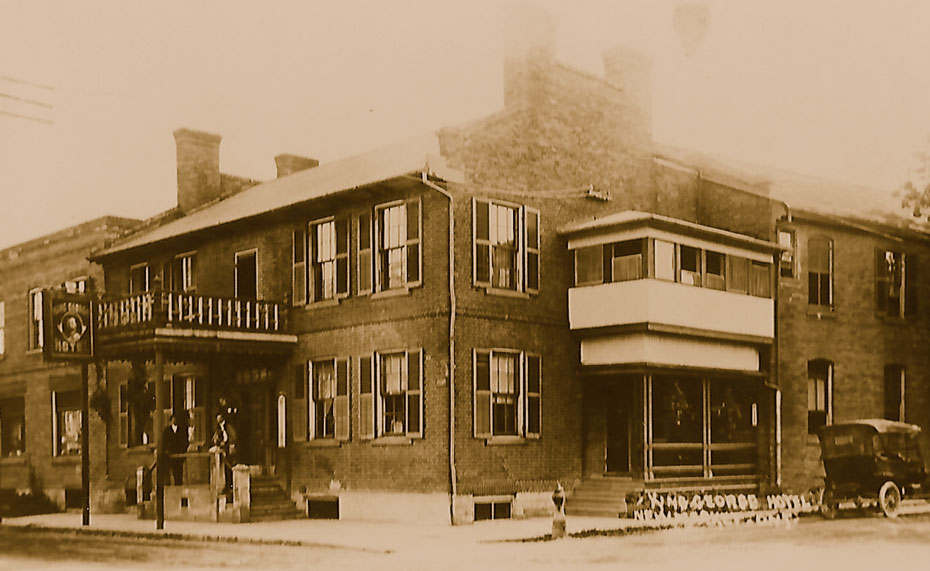 Owners & Leadership
The George is owned by Mike and Donna D'Angela, passionate history buffs, and Newmarket natives.
"170 years here alone holds a lot of history. It amazes us to see the founding fathers names in the land registry. When you then consider all of the businesses, industries, and establishments, as well as each person's obstacles, their stories, and their accomplishments, you realize Main Street has always been rebuilding and adapting. I like what I've been seeing on Main Street in recent years, and we're excited to be a part of this next step in it's history."
– Mike D'Angela, Owner of The George